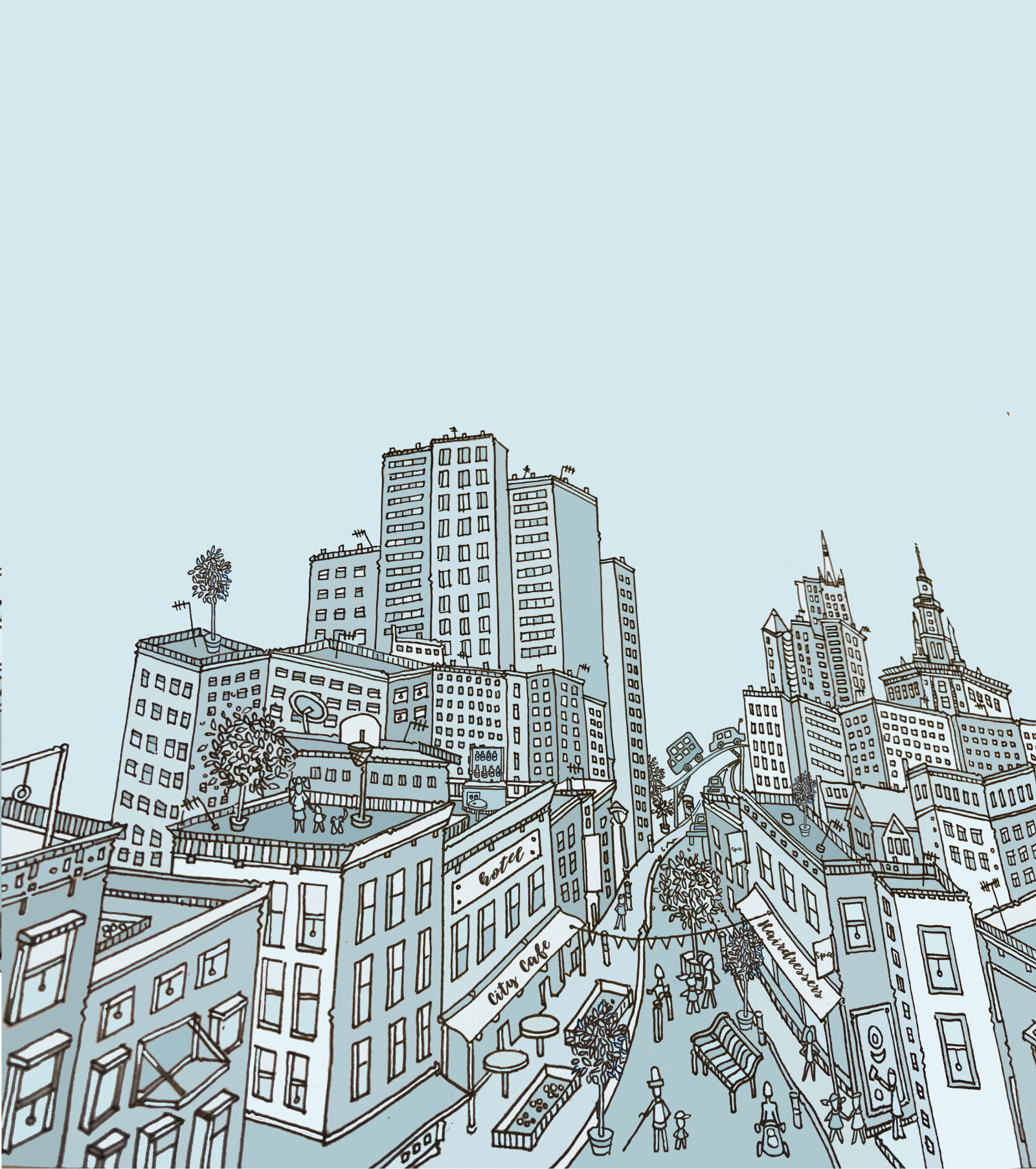 What workplace design problems is the global pandemic causing? There are the obvious ones: how to ensure socially distancing; how to increase ventilation rates within existing buildings; how to specify easier to clean materials. But these are ultimately short-term and marginal issues.

The wider questions are around the purpose of the office in a post-Covid world, and where it is located. Let's be honest, working from home (WFH) is rubbish. Crouching over laptop screens for hours on end causes chronic back problems, while intermittent Wi-Fi, the distraction of deliveries, the curse of endless Zoom calls, and never being able to switch off, mean that working from home, or rather 'living at work', is far from desirable.

However, even as the UK's successful vaccine rollout helps us inch closer to some form of freedom, we will likely have to manage Covid's existence for some time, and so a hybrid home and office working model is here to stay for the foreseeable at least. This isn't all bad: many of us have embraced the flexibility and convenience of remote working - we just have to accept not everyone will be in the office at the same time.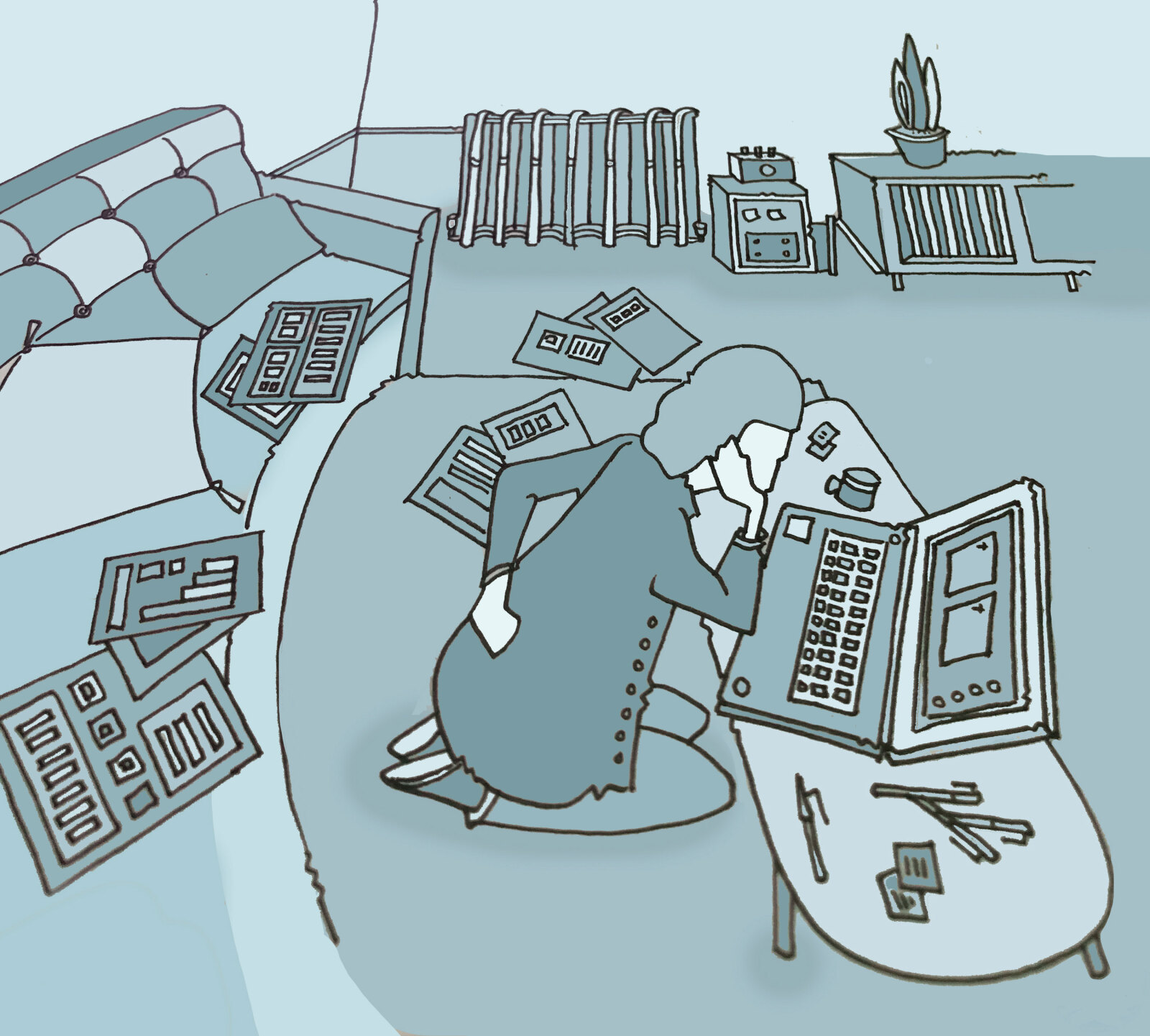 So in this new hybrid approach, what becomes of the traditional workplace? Emerging is the concept of the work 'ecosystem', which consists of a collection of workplaces, each offering something different. If working from home is about getting your head down, clearing to-do lists and doing admin, then the office should adapt to deliver aspects the kitchen table can't replicate. It needs to provide an environment for collaboration and career growth, for bouncing ideas off one another, getting to know your colleagues and growing your professional network – all activities which are much easier in person.

Given that people will have more choice about where they work then offices, and so landlords, will have to work harder to attract and keep tenants. If the office becomes more of a gathering place, then it needs to provide the corresponding amenities. Coworking spaces can provide inspiration here, with their focus on flexible working arrangements, increased amenity spaces and events programmes, and often mixed ground floor uses.

One side effect of the pandemic has been city dwellers appreciating their surroundings more; unable to travel further afield, they have been discovering local parks, shops, and cafes, and even spoken to their neighbours. What bearing does this have on the future workplace?

Step forward the '15-minute city', a concept popularised by Professor Carlos Moreno, in which the city is reimagined as a series of neighbourhoods, each providing 6 key elements accessible within 15 minutes: working, caring, supplying, learning, enjoying, and living. Already embraced by the Parisian mayor, cities around the world are being enticed by this model for resilient, vibrant communities, including Madrid, Milan, Ottawa, Seattle, and Melbourne.
Yet while cities are crucial crucibles of creativity, innovation, growth, and wealth creation, not everyone lives in a city. Furthermore, remote working isn't possible for all – think of the hospitality, service and retail industries. Add in a May 2020 study which indicated that of the 70% of Americans who were working virtually, only 5% didn't have a high school degree, then we realise the economic inequalities knitted into who can, and who can't, work from home.
Already embraced by the Parisian mayor, cities around the world are being enticed by this model for resilient, vibrant communities, including Madrid, Milan, Ottawa, Seattle, and Melbourne."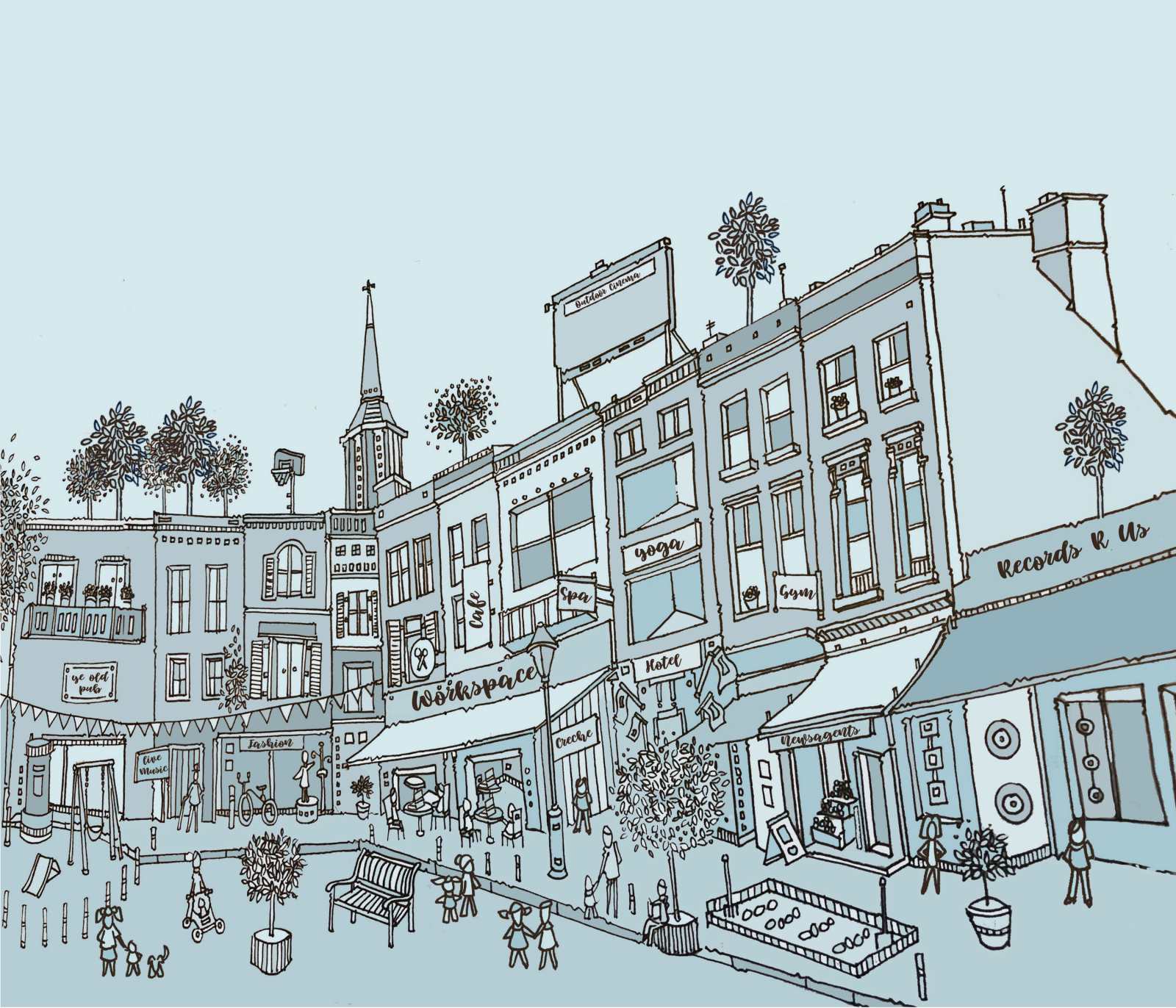 As such, the fifteen-minute city and the hybrid working models could simply widen existing inequality. Or not: neighbourhoods aren't limited to cities, and many suburbs and towns have perhaps 5 of its 6 key elements. What they don't have is somewhere to work (unless you count bedrooms or kitchen tablesAs more people than ever are choosing to move further out and accept further commutes (one figure suggests an extra 30 minutes post-pandemic) we need new ideas. The work ecosystem could include a halfway house between office and home, ideally a 15-minute walk away. This would mean local coworking spaces in every town, where you can work remotely but also mix with other local professionals– a work 'club'.

Of course, there aren't necessarily suitable office spaces in every town. Rather than a challenge, this is an opportunity to be creative. This could be a catalyst to reinvent the beleaguered high street: high streets already have the existing infrastructure to serve the community, are typically well located to serve the greatest number of residents, and, with a lack of footfall, have an abundance of empty spaces.

Couple this with the emerging 'sharing economy', in which younger generations are pushing a prioritisation of health, experience and wellbeing over assets and ownership, and there are interesting possibilities for workspaces as multifunctional spaces. We are all familiar with the café as informal coworking space, but there's no reason this model can't be expanded and evolved. Who wouldn't want a florist, a yoga studio or a bakery on their office doorstep?

The benefits of office workers spending more time and money in their local area could trickle down to other sectors. In rethinking the office, there is also the potential to narrow the gap between the haves and the have nots, rejuvenate our high streets, and create a better work life balance.
Illustrations for this piece were created by Scribblybits.