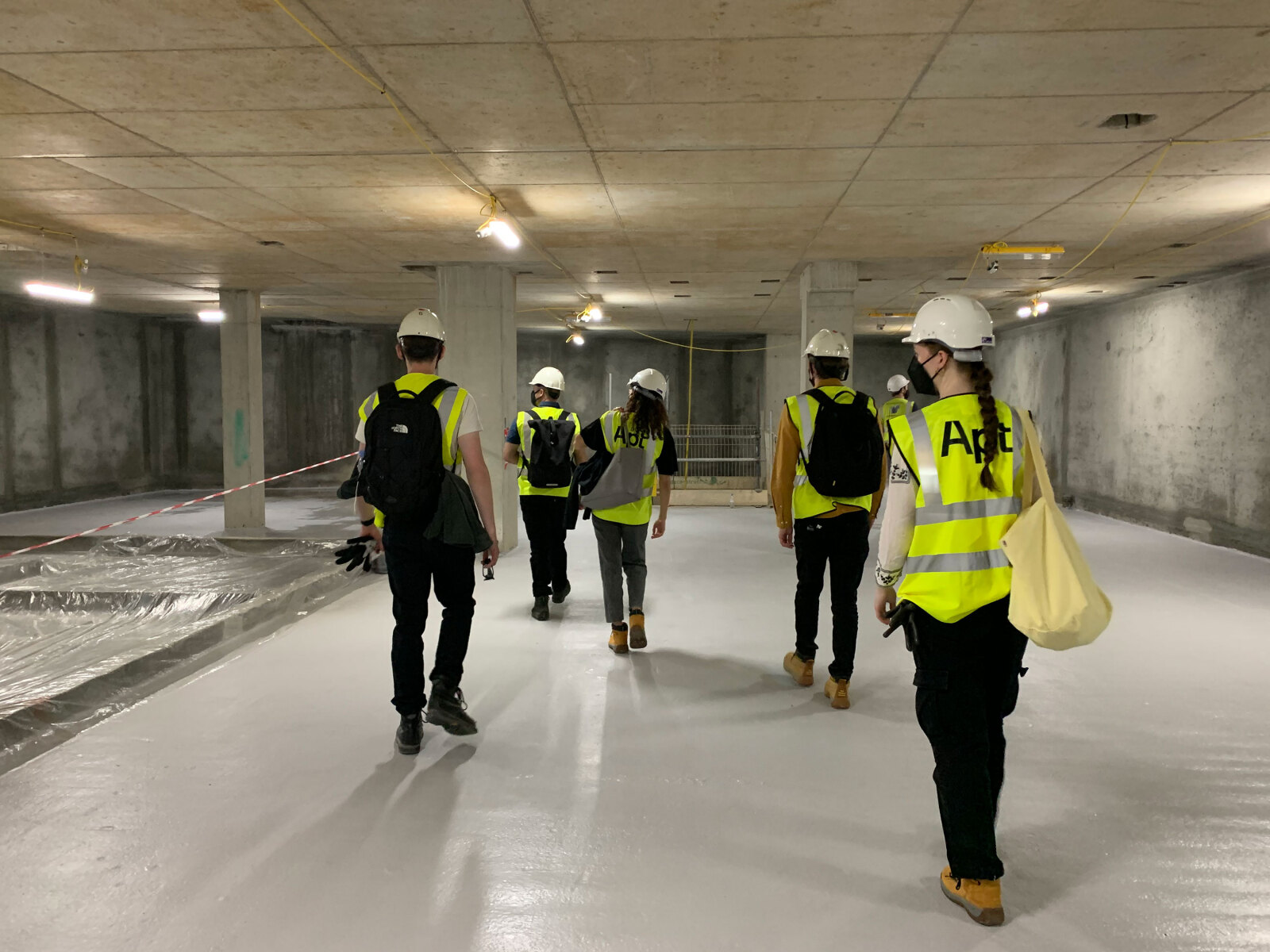 With lockdown easing and the ability to move a little more freely, we really wanted to try and do something before they all finish their first year in practice and head back to their studies at the end of the summer. Get them out of their 'bedroom offices' and into the real world. With this in mind, we decided to take them to a couple of our active project sites followed by an inspirational talk by one of our Trustees, Paul Davis.

"The opportunity to visit Castlewood House was extremely insightful. The project is currently in early stages of construction with only the basement and core complete. After working on the basement of another project it was interesting to see the reality on site. I thoroughly enjoyed seeing the architecture from concept to construction." - Saoirse Stenhouse - Current Part 1 at Apt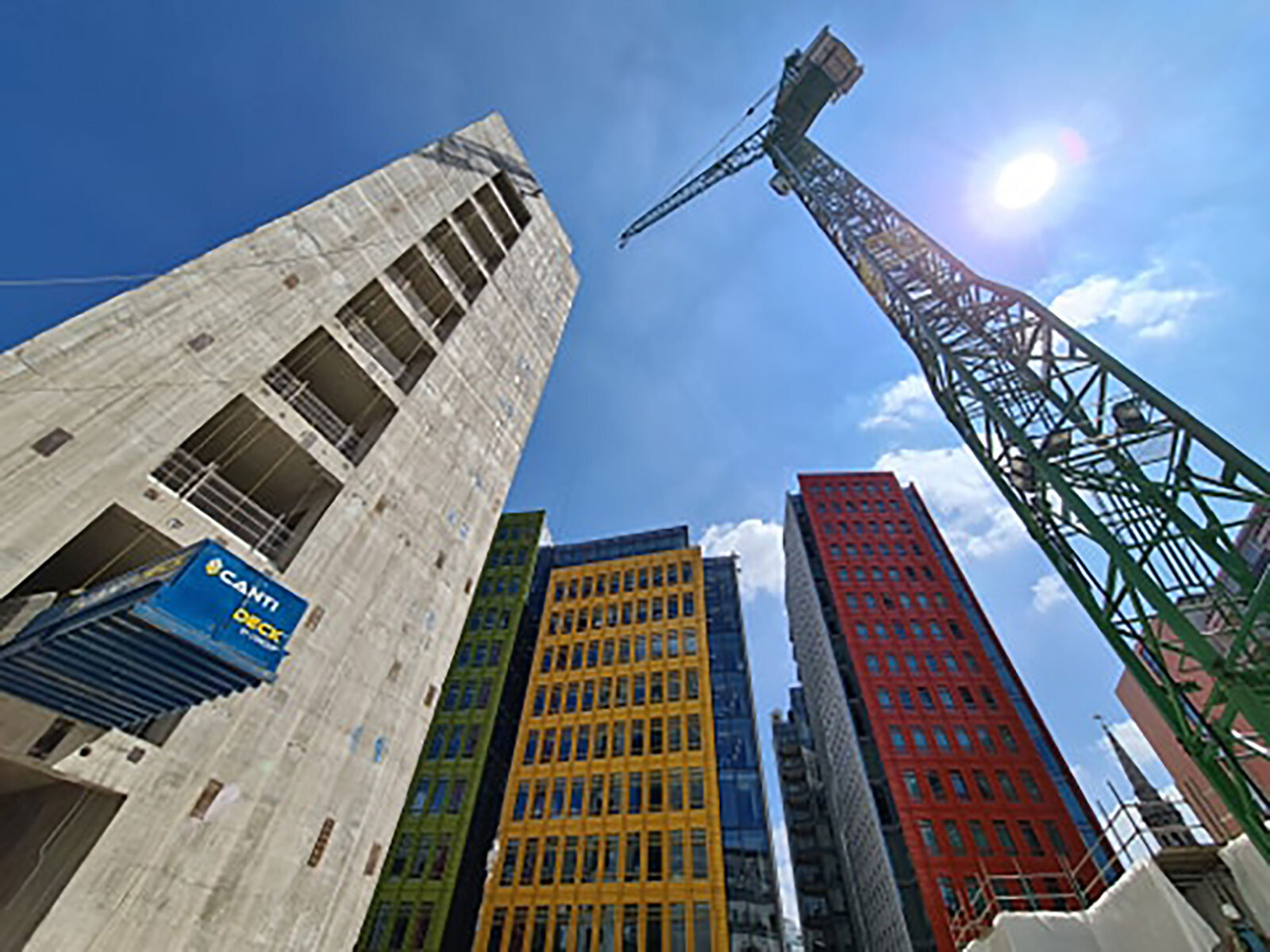 Initially we went to
Castlewood House
, a 228,3000 sq.ft, office building, which is at early stages on site, with a large basement box and an 11-storey core. We then moved over to
Medius House
which when complete will provide 18 high quality affordable homes in the heart of London's West End.
"I really enjoyed visiting three Apt sites all at different stages of construction. From the near completed Vine Street to the early construction at Castlewood House, it was a great insight into the process of construction as a whole. It has been a great chance to understand the realisation of the work we do as architects and rounds off my experience during Part 1."
- Olivia Bissell - Current Part 1 at Apt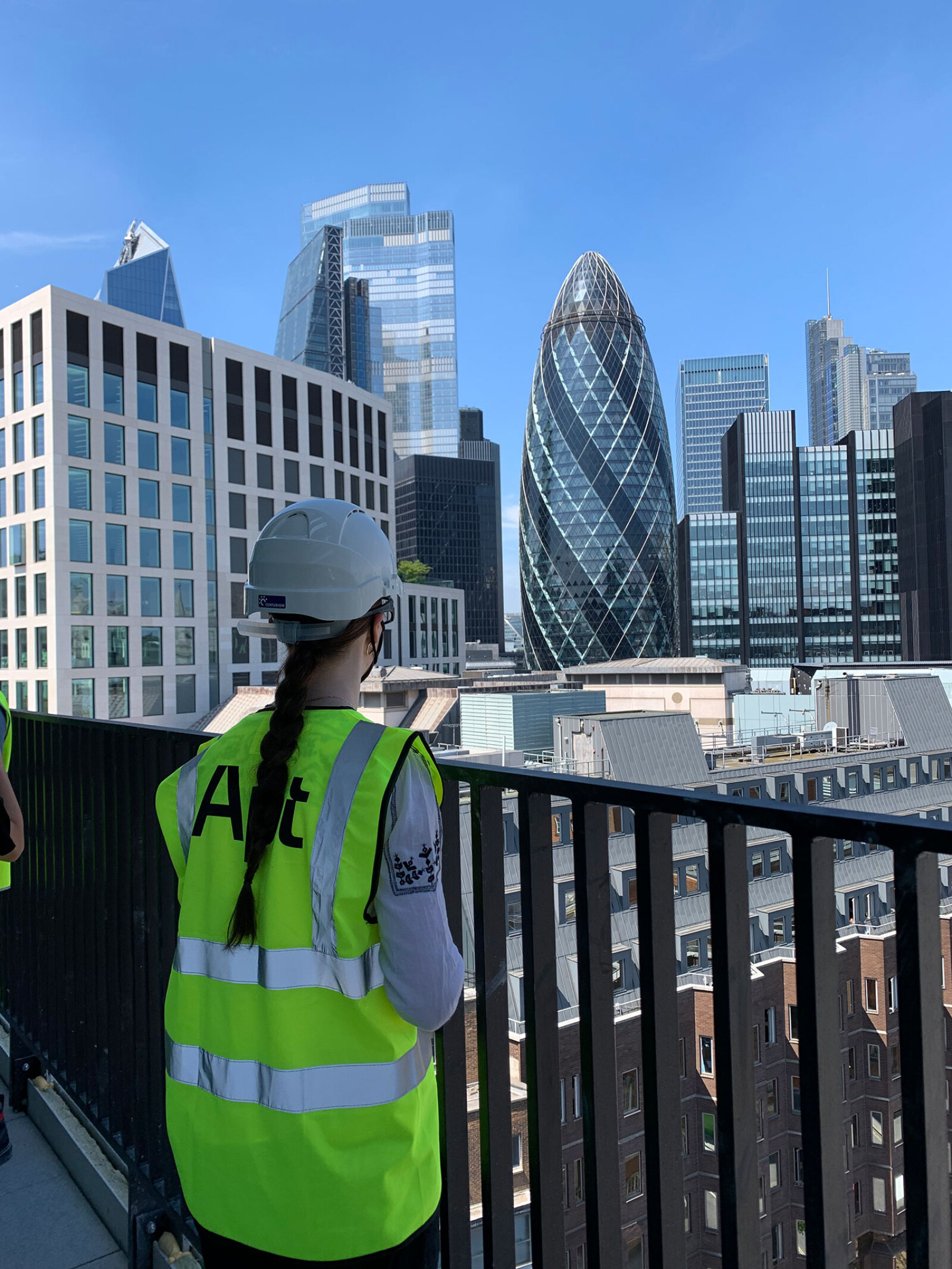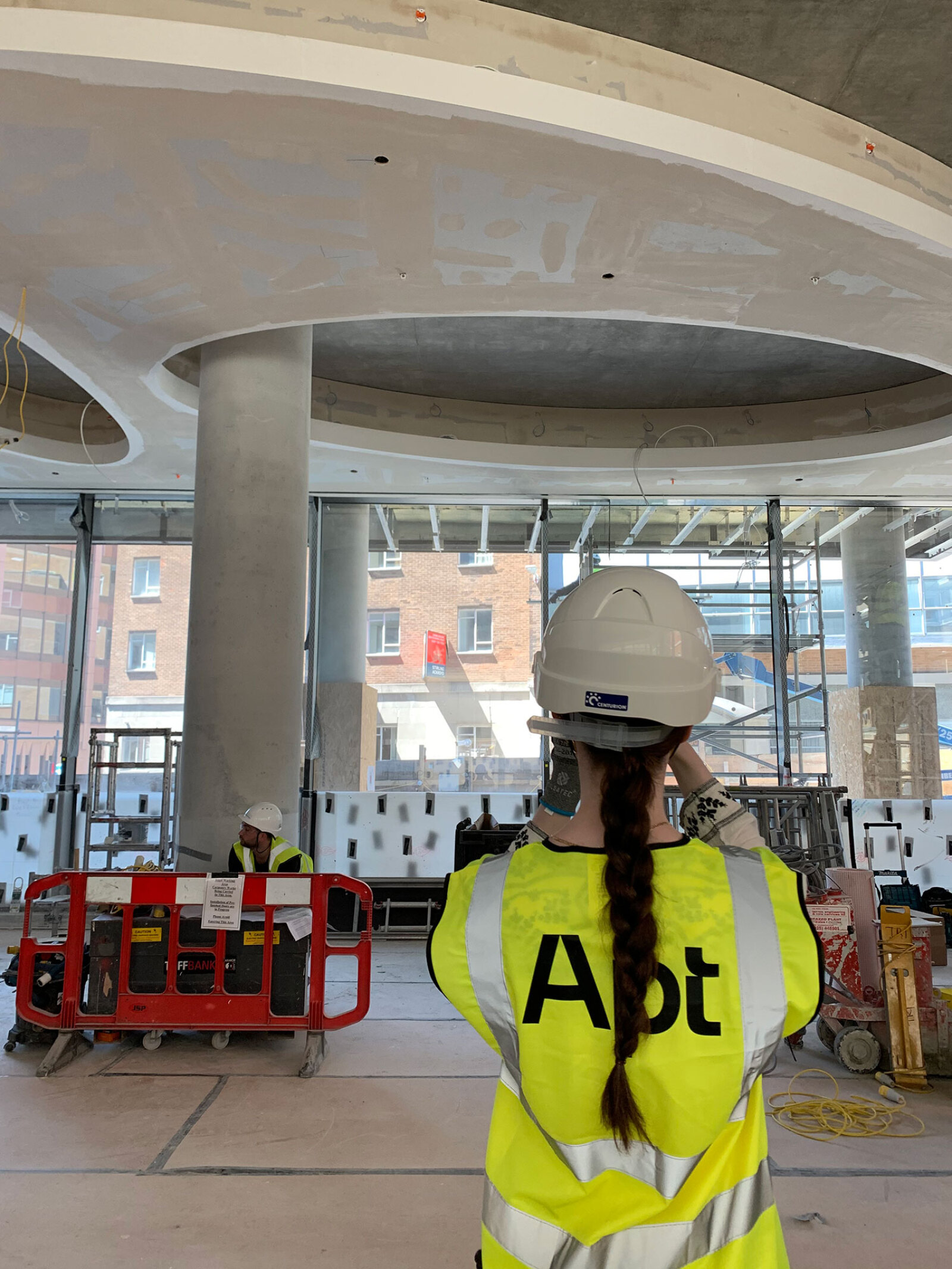 The final visit of the day was to Urbanest City, a 656-room student scheme on Vine Street in the heart of the City of London which is nearing completion.
"The Vine Street site visit was very influential. Our team has been referring to their drawings, so seeing it a few stages ahead has helped me identify aspects onsite that could not be seen within the drawings." Farah Karim Saad - Current Part 1 at Apt
These tours were led by the Project Architects who gave the group an overview of the project and current progress on site. We finished the day by heading back to the studio to enjoy a beer (or two) and an inspirational talk from Paul Davis, about his stellar career in architecture.
"I found the Castlewood site visit really engaging as having worked on the project it was very valuable to see how the project is coming to life!" James Mee - Current Part 1 at Apt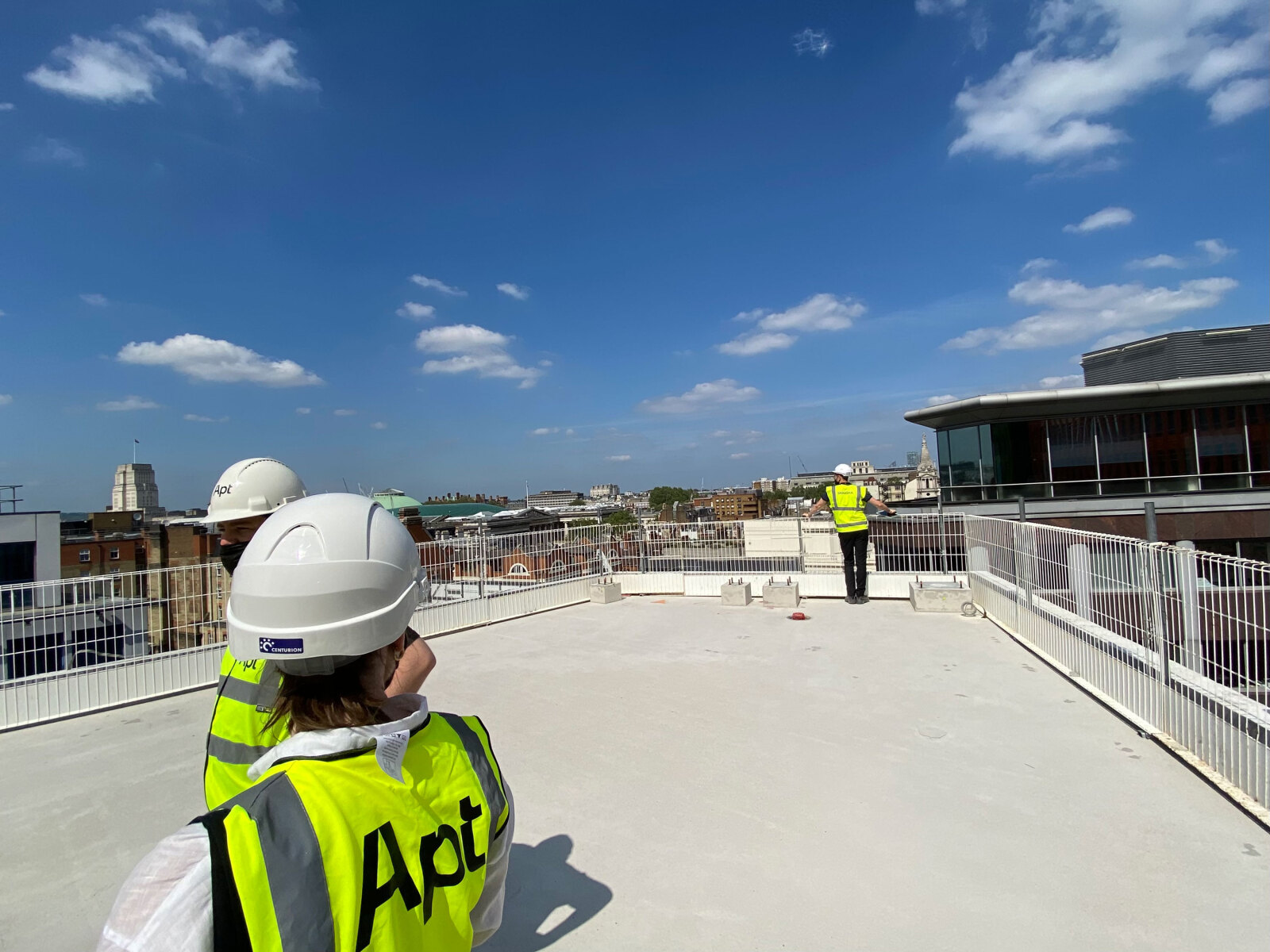 "An intrinsic part of becoming an Architect is understanding how things are put to together – how trades have to work together on site, all of the effort which needs to go into producing the final building. Delivering original vision, that initial flash of inspiration is often a long and difficult journey. At Apt we are keen that everyone in our studio has an appreciation of this, and whilst lockdown has made things difficult, we have been keen to give people this experience whenever it has been safe to do so."
Mark Williams-Jones – Project Leader