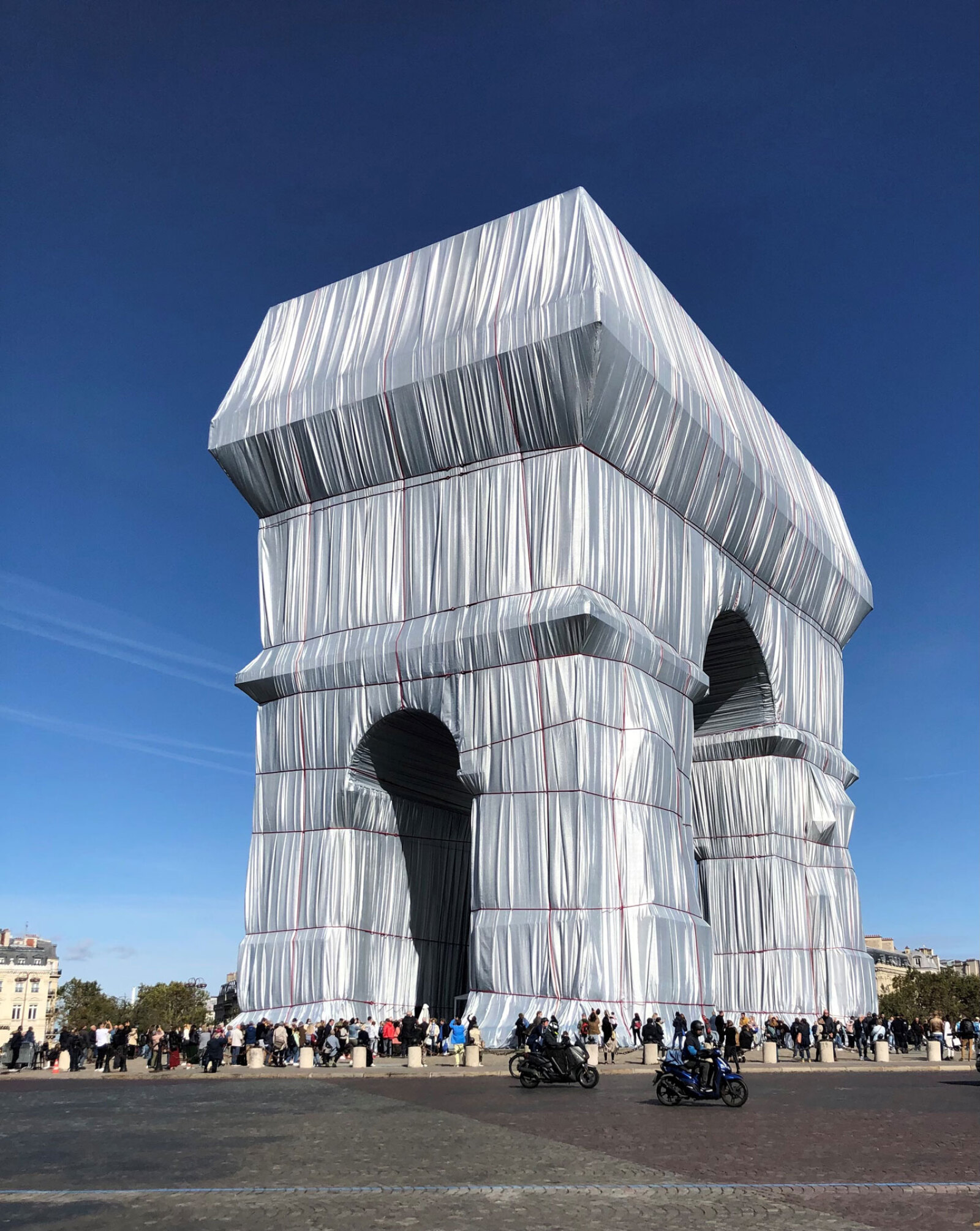 Having seen it yesterday, 25,000 square metres of recyclable blue fabric tinged with an aluminium foil, wrapped with crimson red rope against clear Prussian blue skies we can only all be thankful that great visual poets can bring 'creative sunshine' to what have been grey times of late. It was a spectacular thing bringing a new understanding to the scale of the Arc, its proportions and relationship to the city.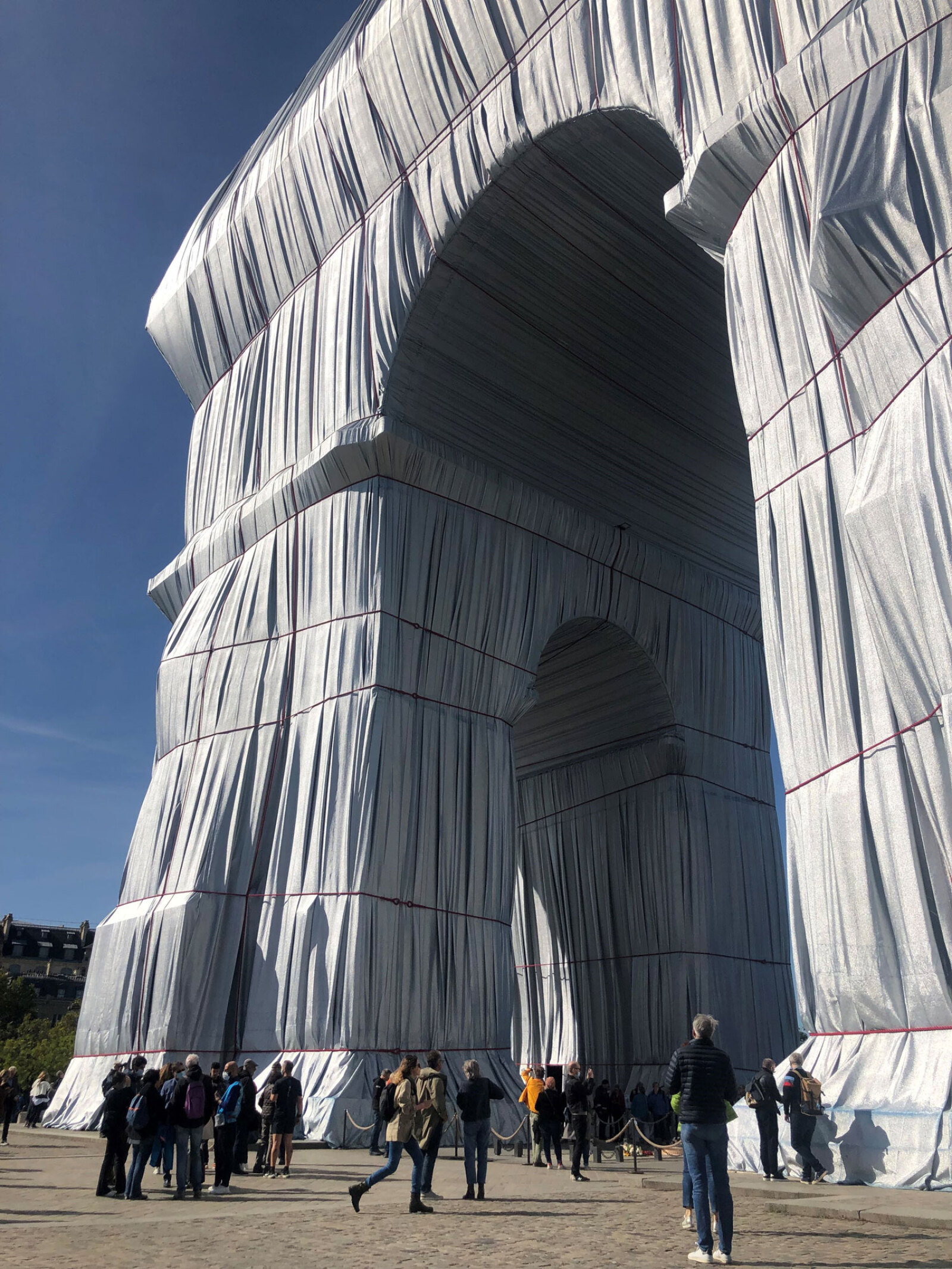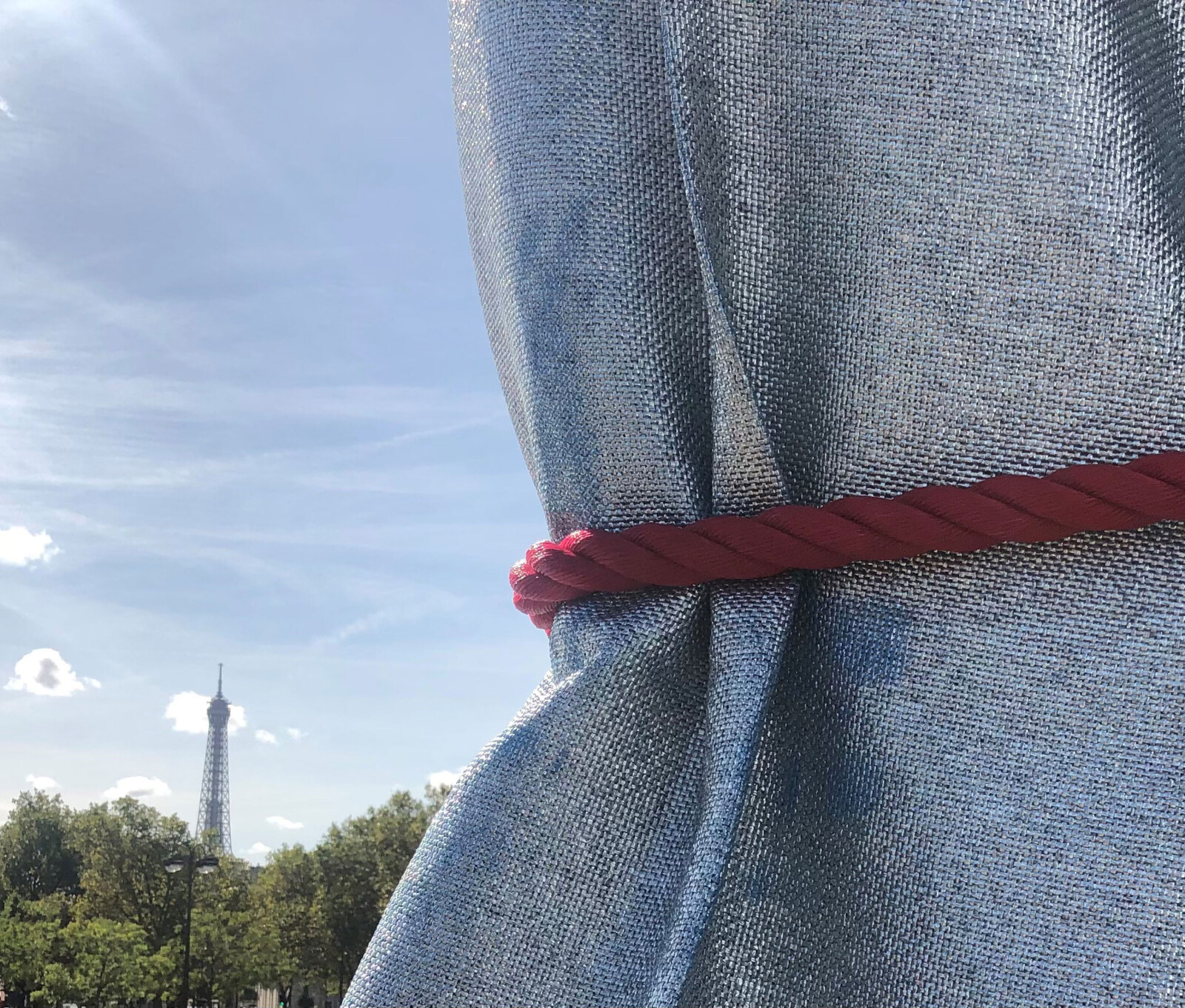 After our Christo encounter we wandered down the Champs Elysée with friends for an al-fresco luncheon before a stroll along the Seine to the Brancusi studio at Beaubourg. Brancusi, the great modernist sculptor who famously said to Rodin that 'nothing grows under the shadow of big trees' would, I believe, have adored Christo's vision for the Arc, as it fully satisfied his manifesto that 'architecture is inhabited space'.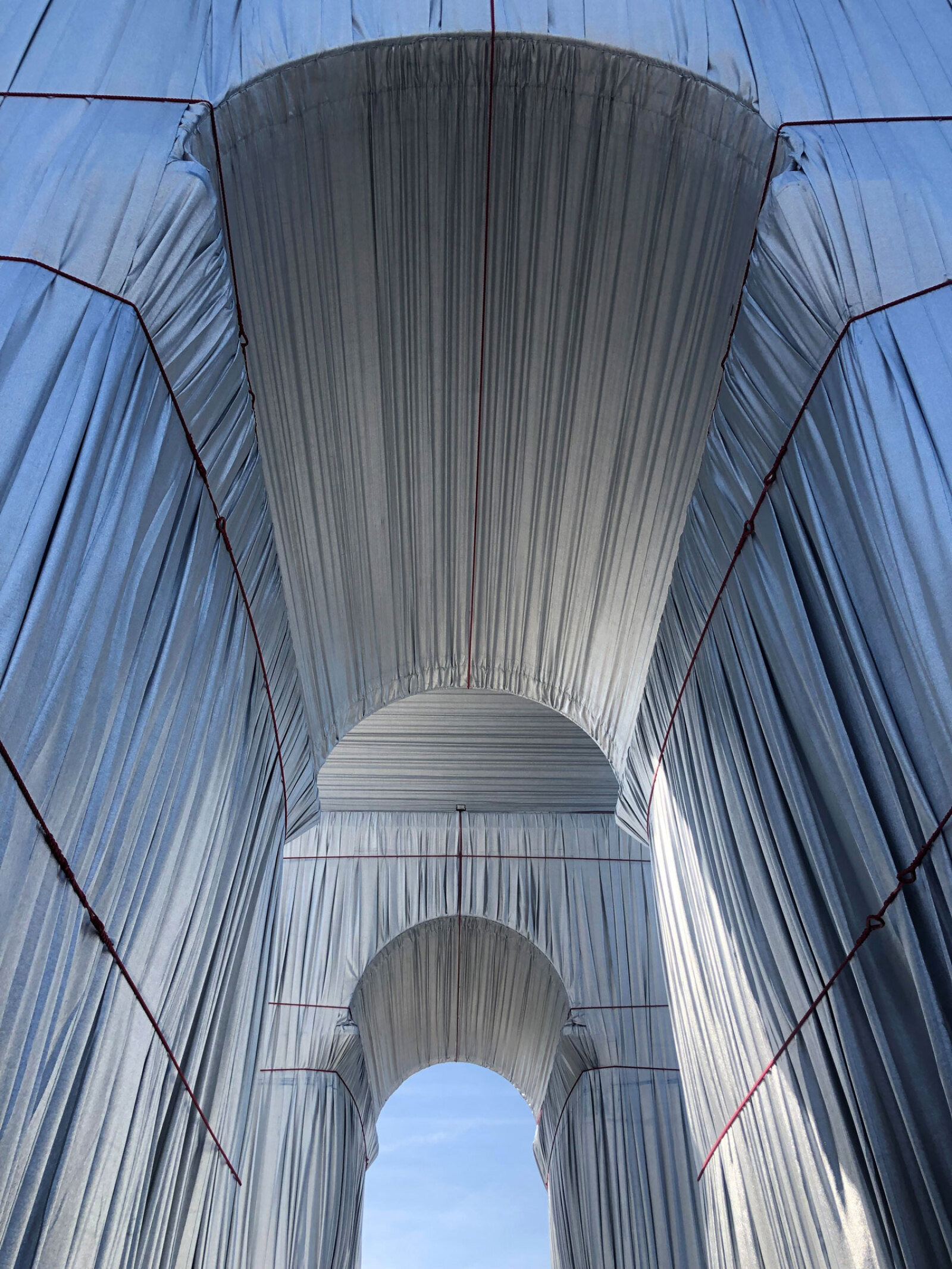 Our day ended with drinks and a rendezvous with another of the Apt team,
Bram,
who had also made the journey, we held a toast to our 'fallen colleague' in
James
who had missed the trip having unfortunately been struck down with COVID last week. Then farewells, as Bram and Stephane were staying on, before my walk back to the station, reflecting on a great day and the warm glow of having seen something in Christo's wrapping that will long live in the memory as a personal art and architectural highlight of the year.