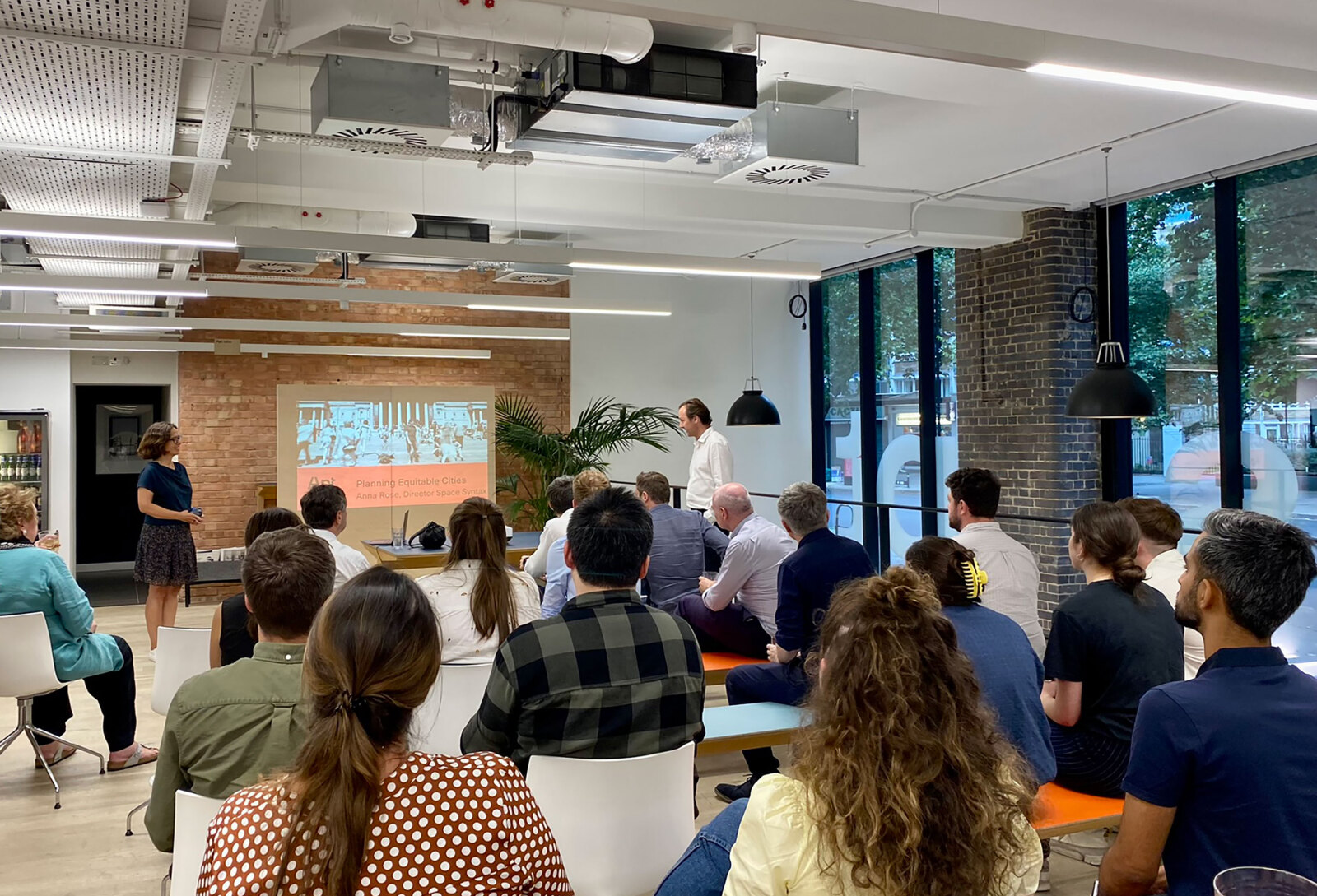 Anna is an architect and urban planner with a specialism in mixed-use masterplanning and public space design. She has extensive experience advising on spatially complex masterplanning projects, with a particular focus on the design of effective human behaviour patterns. Her expertise is in the optimisation of spatial layout designs for the benefit of pedestrians and cyclists, as well as the sustainability of local neighbourhoods.

Her presentation, Planning Equitable Cities explored the complexities of spatial networks and movements in cities and the impact a fragmented city versus an integrated city can have on health and wellbeing.

It was a fascinating presentation and we can't wait to delve into some of these concepts in more detail during our R&D sessions.