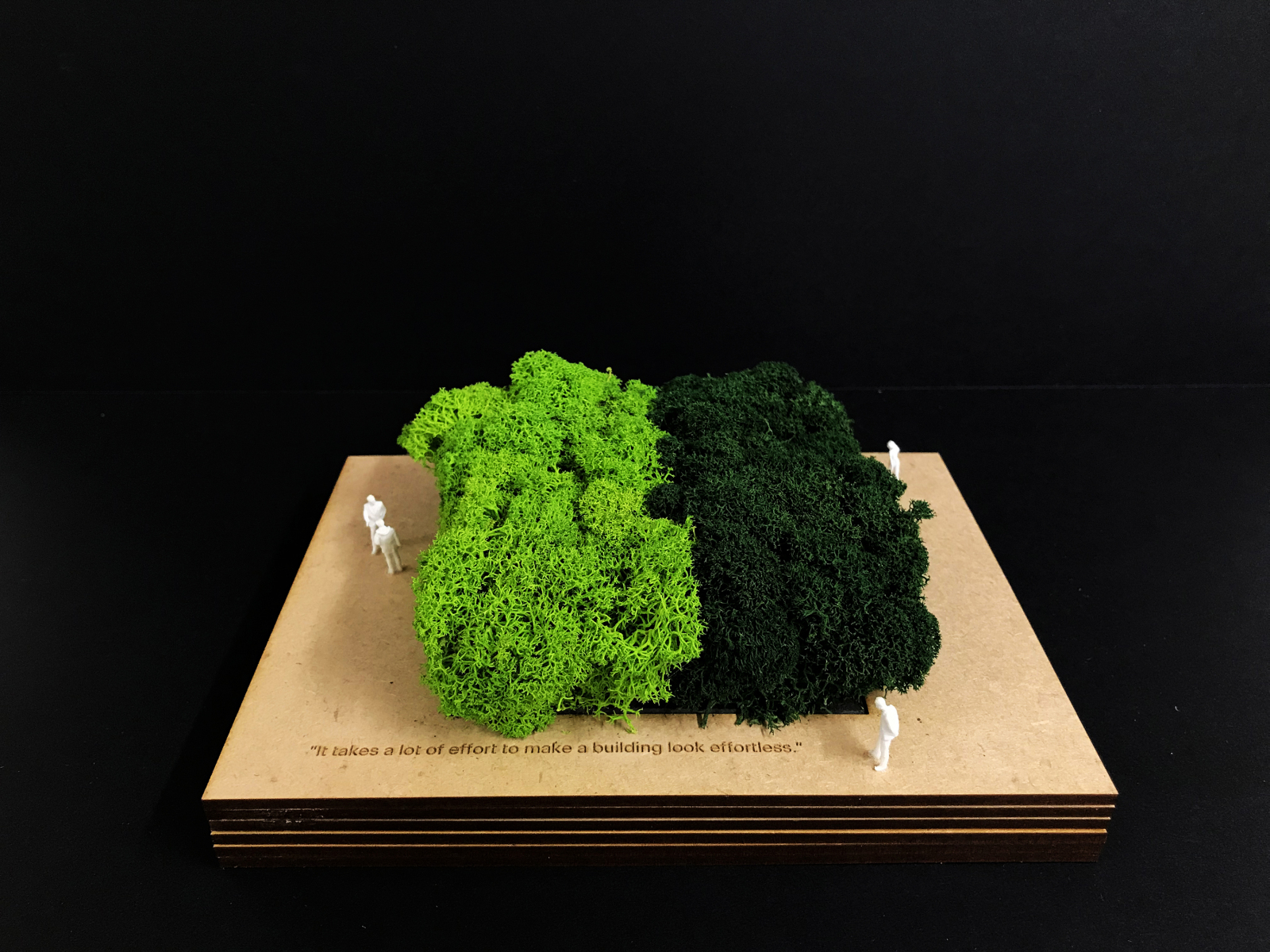 Part of a recent brief for one of our student accommodation projects was to integrate a living material into the design. We automatically thought about creating a green wall, but upon reflection the cost of maintenance combined with the constraints of it facing a glass façade were not encouraging.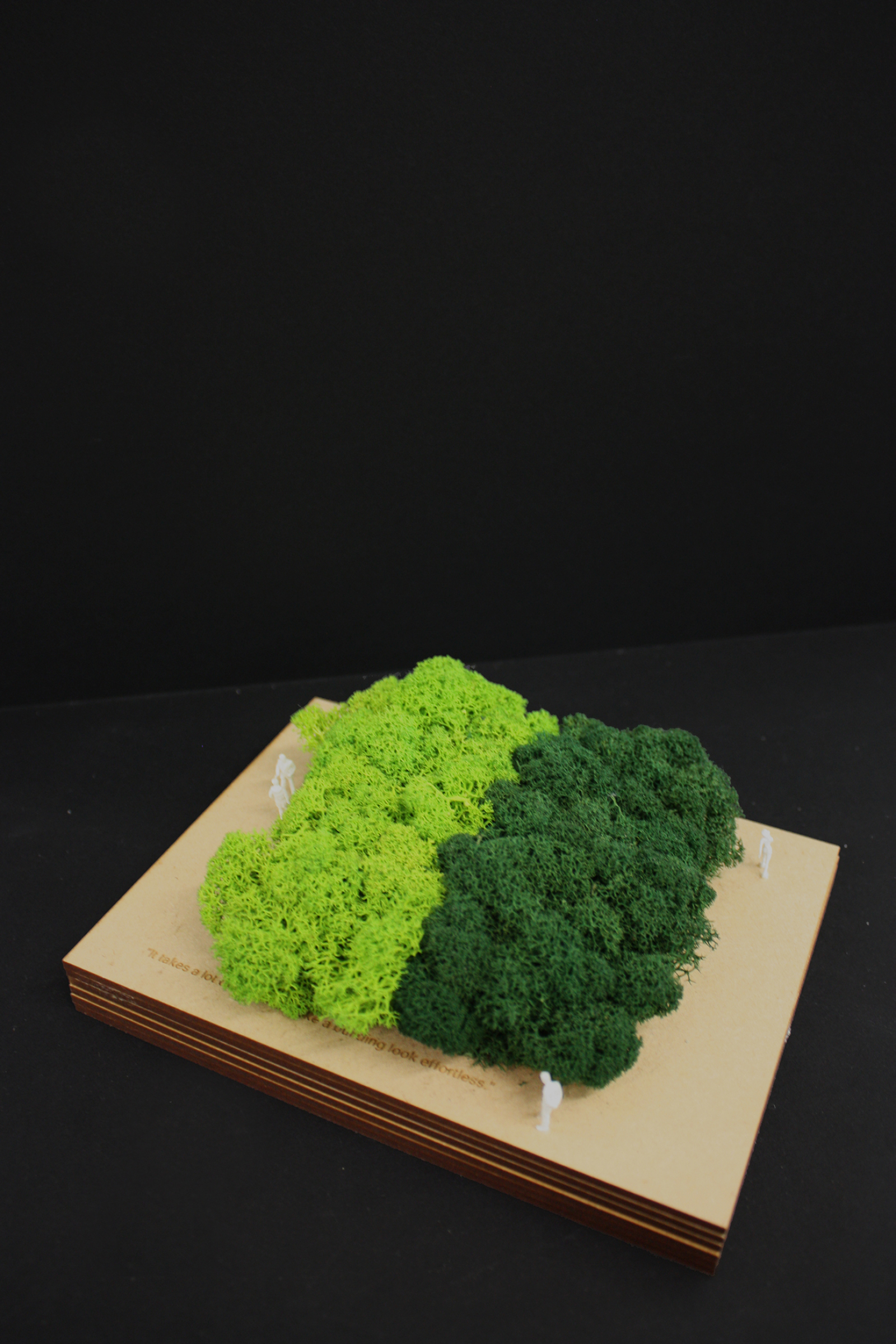 We needed to think outside of the box and find a maintenance-free material which is highly resistant to sunlight. These new parameters led us to the discovery of Iceland reindeer moss which is cleaned, preserved in a special process, and mounted on carrier panels.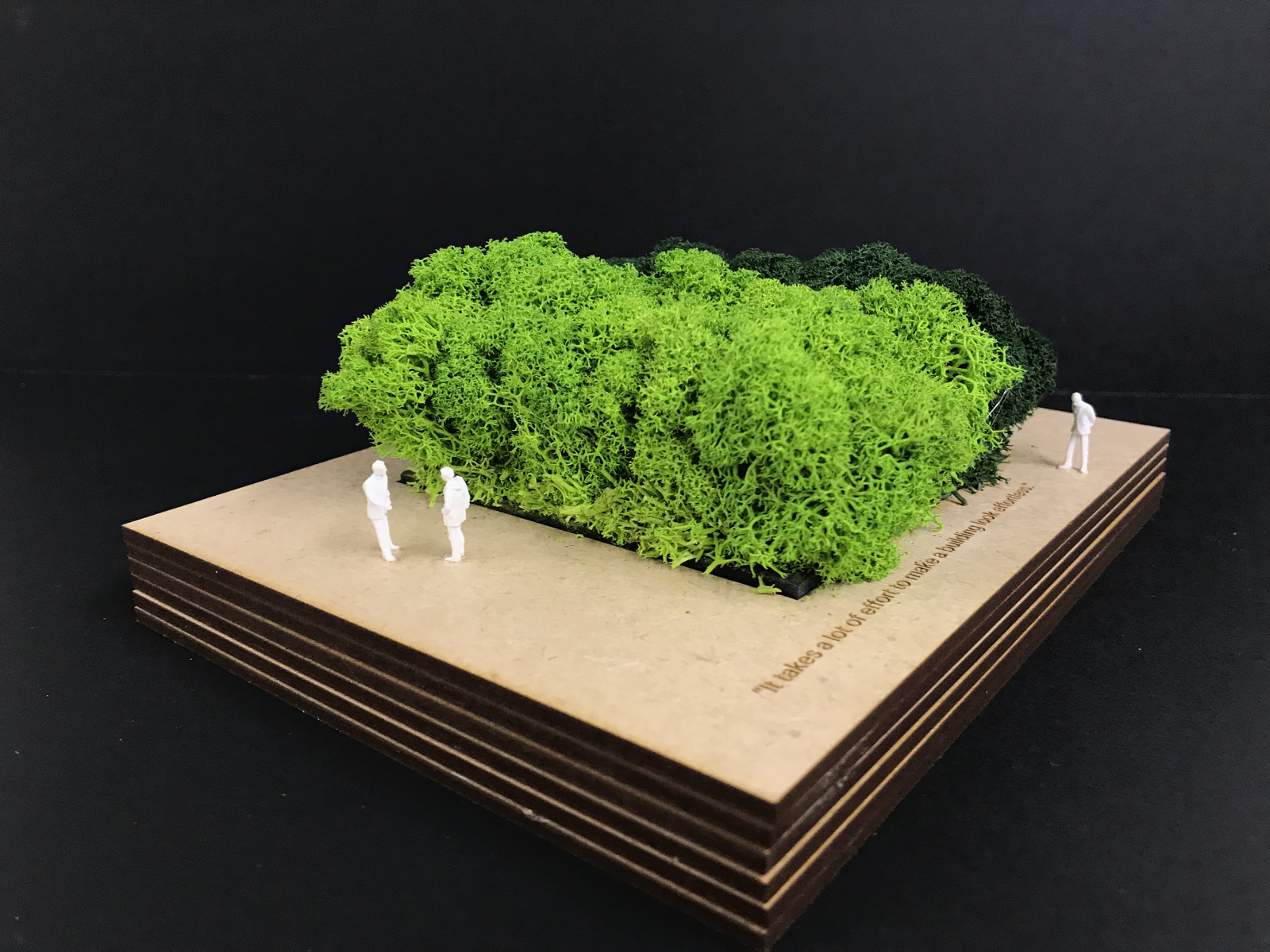 It takes a lot of effort to make a building look effortless"

— Norman Foster
The Evergreen moss is a long-lasting material and very resistant to direct sunlight. The fact the moss is preserved makes it a maintenance -free material that doesn´t even need to be watered. An important property to consider is the air humidity which should be between 40 and 60%.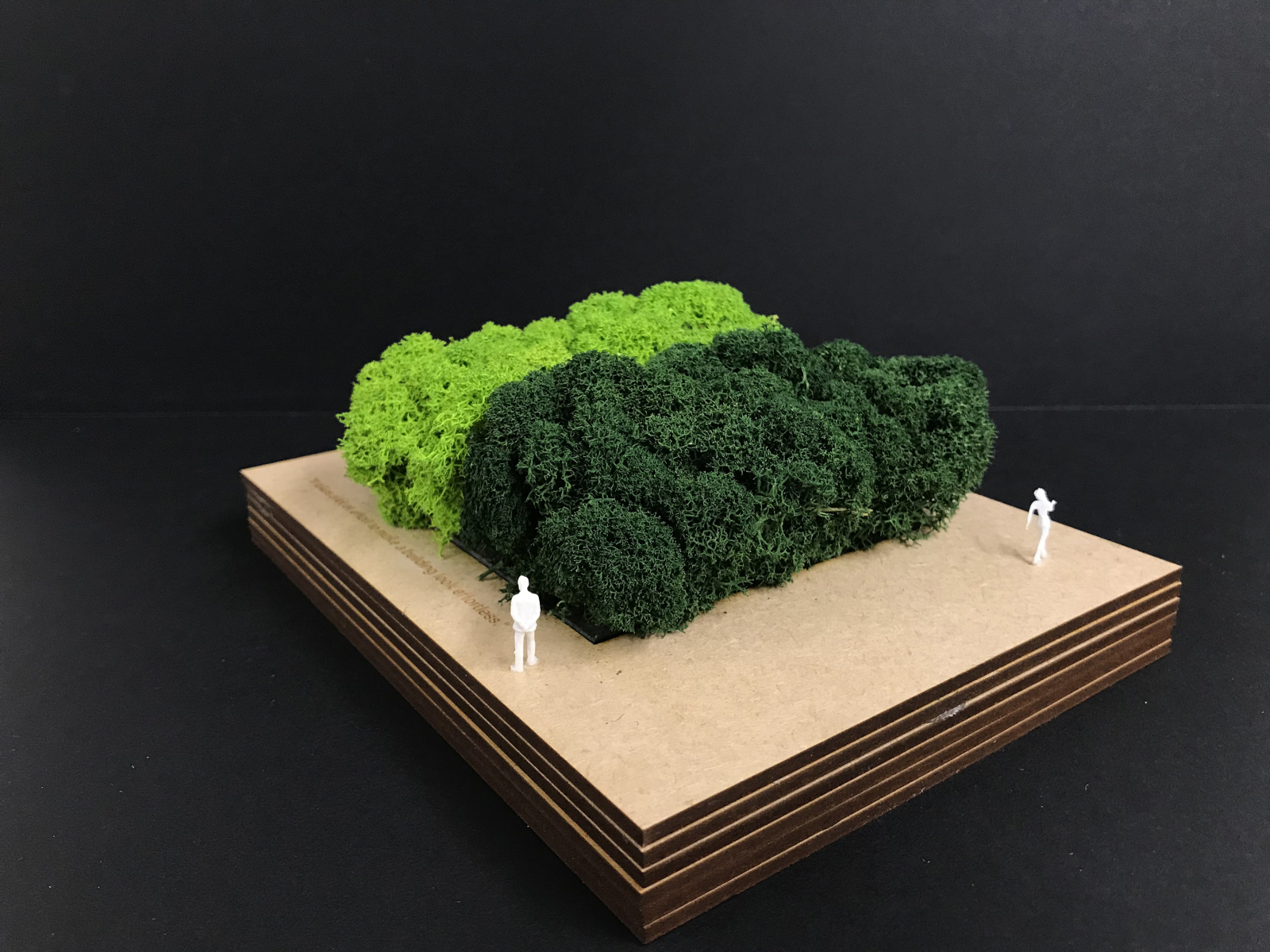 These characteristics were ideal to satisfy our client requirements. We even considered having it in a different colour than green to emphasize the branding design. Evergreen is available in 15 different colours which offers a huge range of possibilities.

Next time you see a rendeer moss wall get close to it and touch it carefully to feel the softness, freshness, and delicacy of this amazing material which you can find out more about here.
Link to suppliers website:
https://freund-moosmanufaktur.de/en/