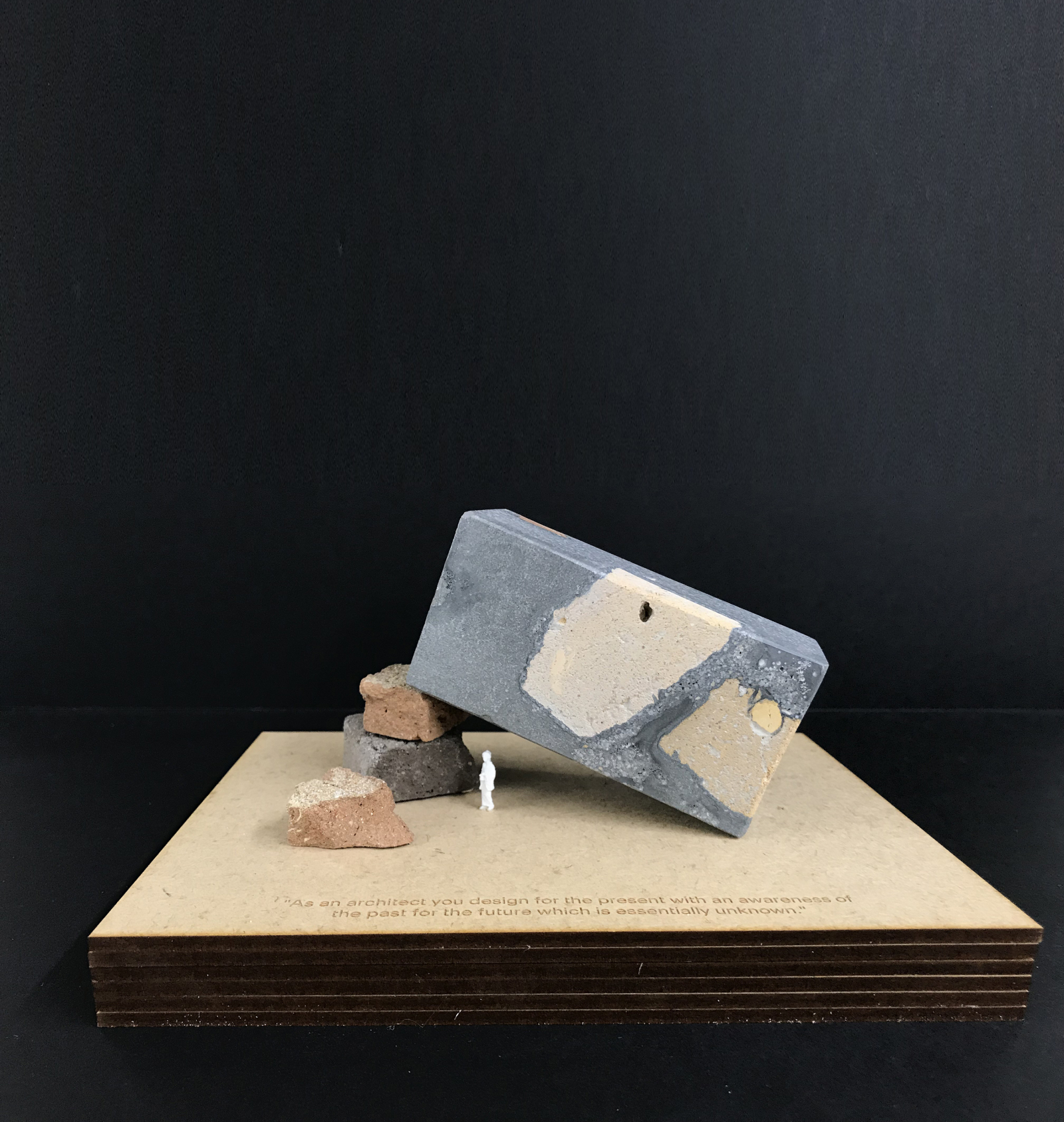 We really wanted to use one of the most iconic materials in London buildings, bricks. On most construction sites we can find brick pieces within the demolition waste and we thought it would be great to give a second life to these brick fragments rather than sending them to the landfill.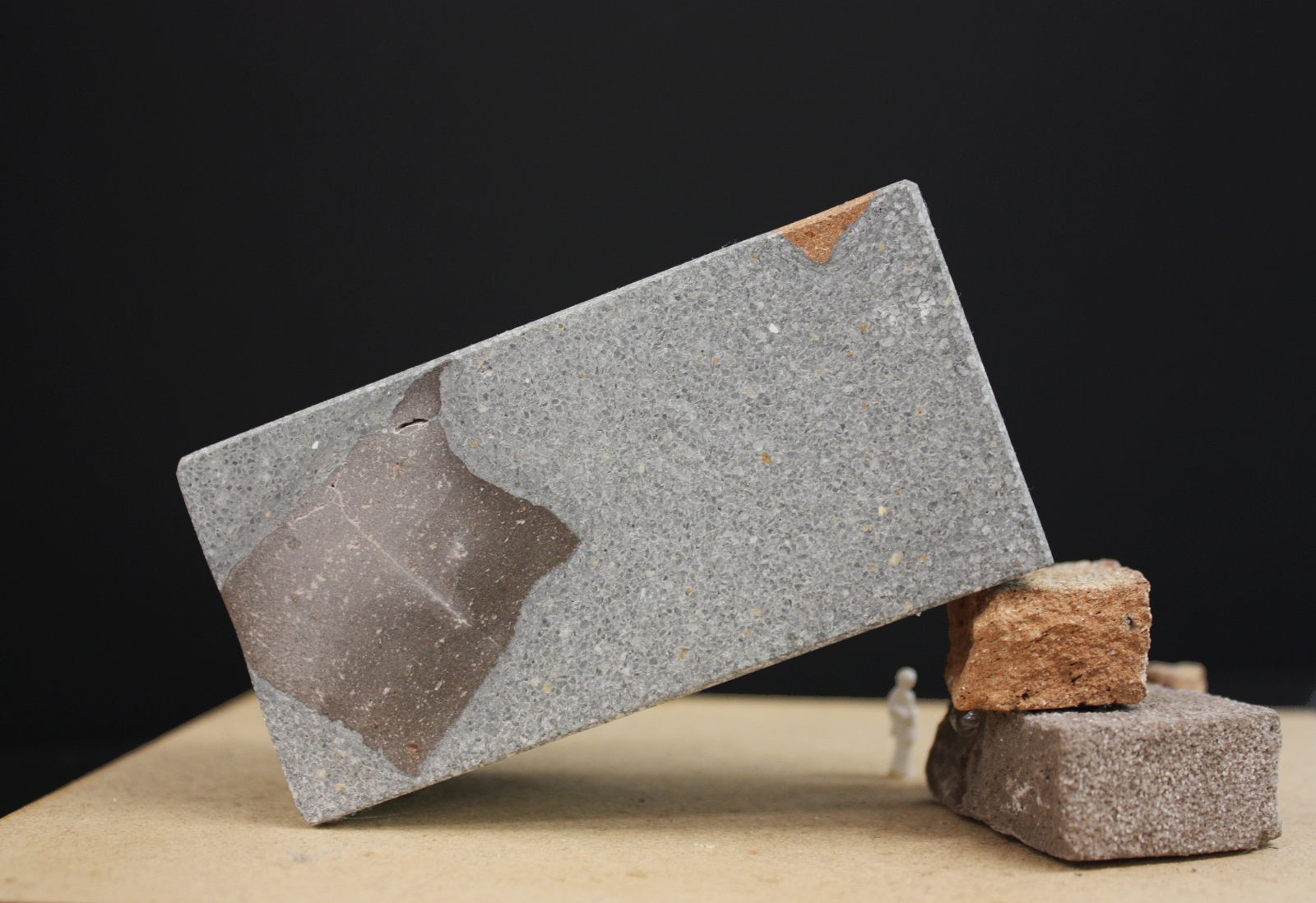 We chose different types of bricks to achieve a colour variation, from pale yellows and reds to dark greys and black. The grey cement homogenizes the surface creating a contrast between the rough texture of the bricks and the smooth finish of the polished cement.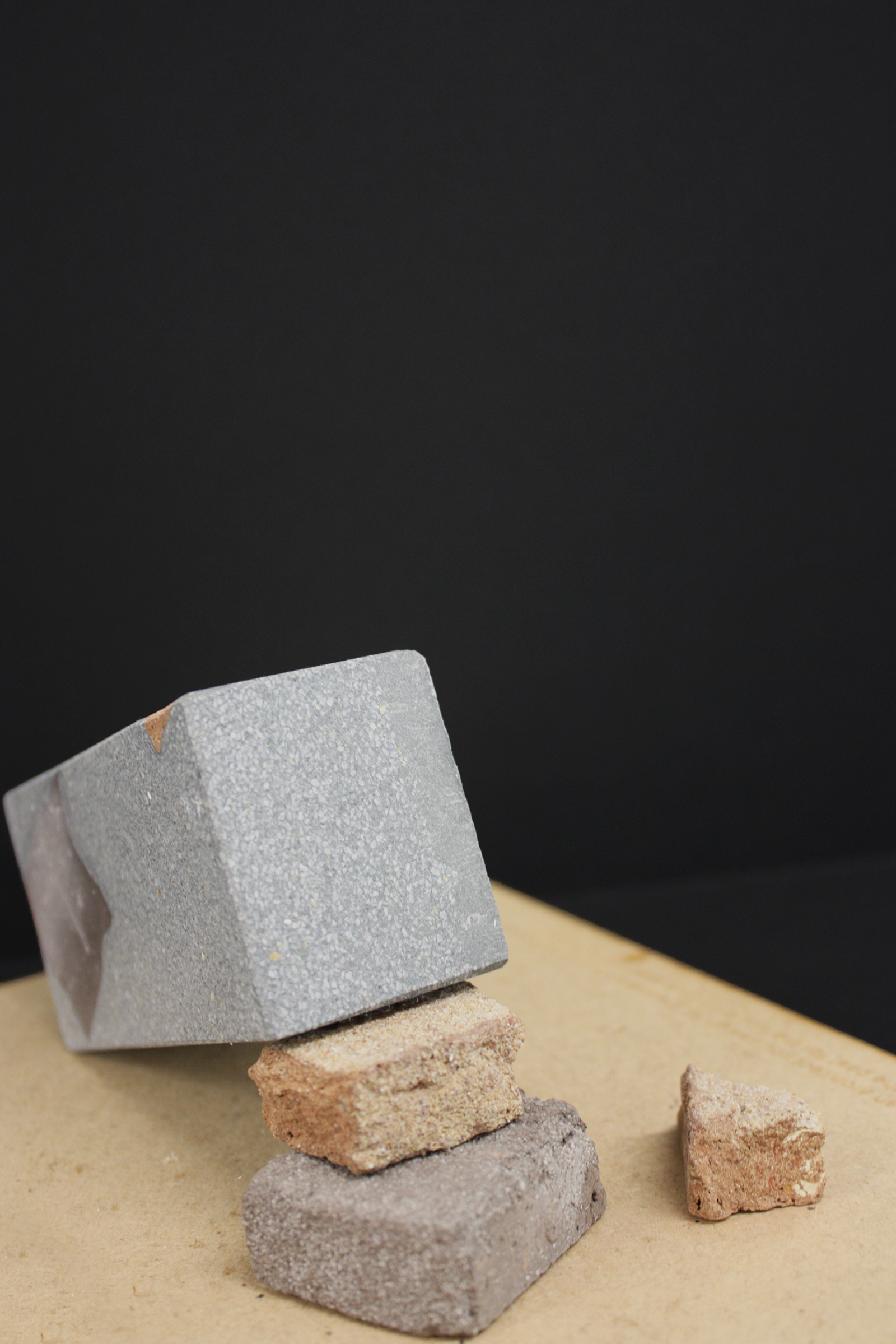 You might think, where can I use this innovative brick terrazzo? Anywhere! Floors, wall, surfaces, furniture, etc. We created a bench that is displayed in our office. If you have curiosity to see and feel this material, please visit us and sit on our bench. You can find out more about this
project here.
This collaboration with Huguet is a good example for the principles of Circular Economy, a material taken from the waste stream and reused in its original form with minimal reprocessing. You can find out more about Huguet and the work they do
here.
As an architect you design for the present with an awareness of the past, for the future which is essentially unknown"

— Norman Foster